︎︎︎ A THROW OF THE DICE
Edie Beaucage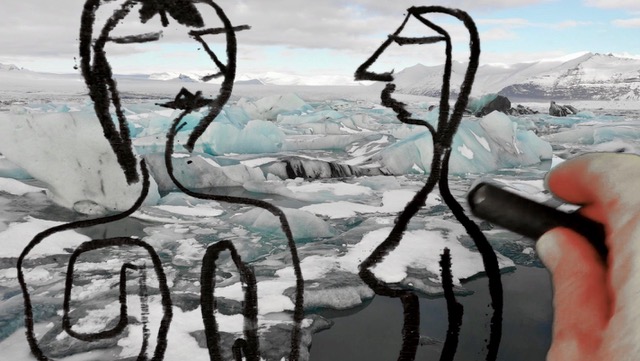 Carbon Ice Water Color
2021
7:23 minute video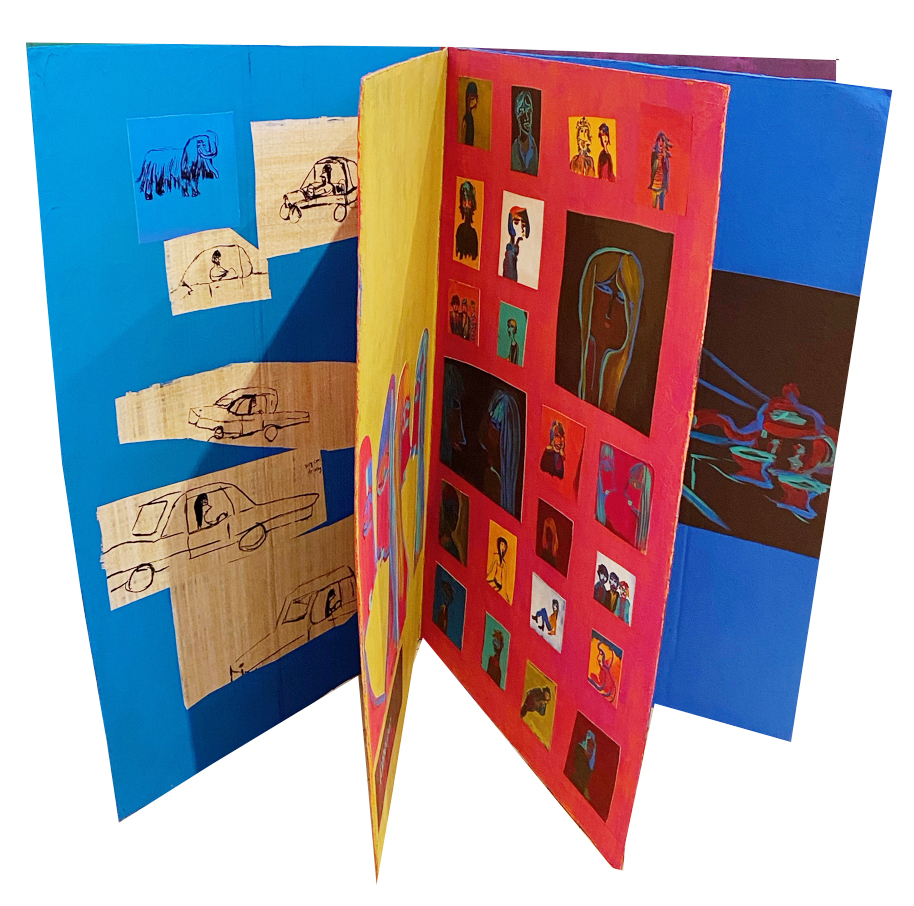 Philosopher Magazine
2021
Flash paint and modeling acrylic on cardboard
44" x 28" x 52" (when opened)
About the work
Philosopher Magazine: this monthly edition investigates Hyperobjects, Object-oriented Ontology, Phenomenology, and Transmedia. Explore as you please. Walk around for articles on Iconology, global warming, and the destruction of our civilization. This month's sponsor is Synesthesia - feel your thinking (pp 8-9).

Videos: I am juxtaposing my drawing practice with melting, permafrost, and iceberg images. I want to see how drawing with charcoal can interact with the seemingly majestic landscapes of Antarctica and Iceland. The melting permafrost, the melting glaciers, are befalling as I am working in my studio. The slow phenomenon occurring on huge landmasses is happening very far away from me on almost completely inhabited lands; this is an hyperobject in need of attention.
Edie Beaucage
, American, (b.Quebec, Canada) lives and works in Los Angeles, CA. She received her MFA from Otis College of Art and Design in 2010 and BA from Bishop's University in Lennoxville, Quebec, Canada. She also studied at Palazzo Spinelli, Centro per L'arte e Il Restauro, Florence, Italy.
Website